The Crow's Nest Theatre in Royston Grand Opening begins with 'Teechers' by John Godber…
For many years residents of Royston and the surrounding villages have had to make the trip to Cambridge, Stevenage or Hertford if they want a night at the theatre or to enjoy good, live music. Limitless Academy of Performing Arts have solved this problem by opening its own 60 seat fully equipped Theatre venue right in the heart of Royston town. We even have a cinema screen for private viewings!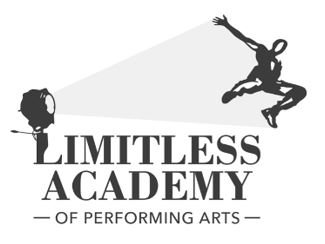 This intimate but very attractive theatre has already been attracting crowds, with a fully serviced bar and café lounge offering a chance to socialise, before and after the performances, to ensure the night goes well!
"The Crow's Nest" will undoubtedly become a very sought-after venue for musicians, actors, amateur societies and professional companies alike, bringing people to Royston and creating a buzz in the town.
The Crow's Nest Grand Opening begins with "Teechers" a Limitless production that has won 14 awards at Drama Festivals throughout the UK.  Including The All British Winners Final, for excellence and Best Actor awards for several cast members. This promises to be a fantastic fun night out not to be missed!
Teechers is a play by John Godber, written in 1984 and was published in 1985. Limitless has decided to perform the play in its original state and will take you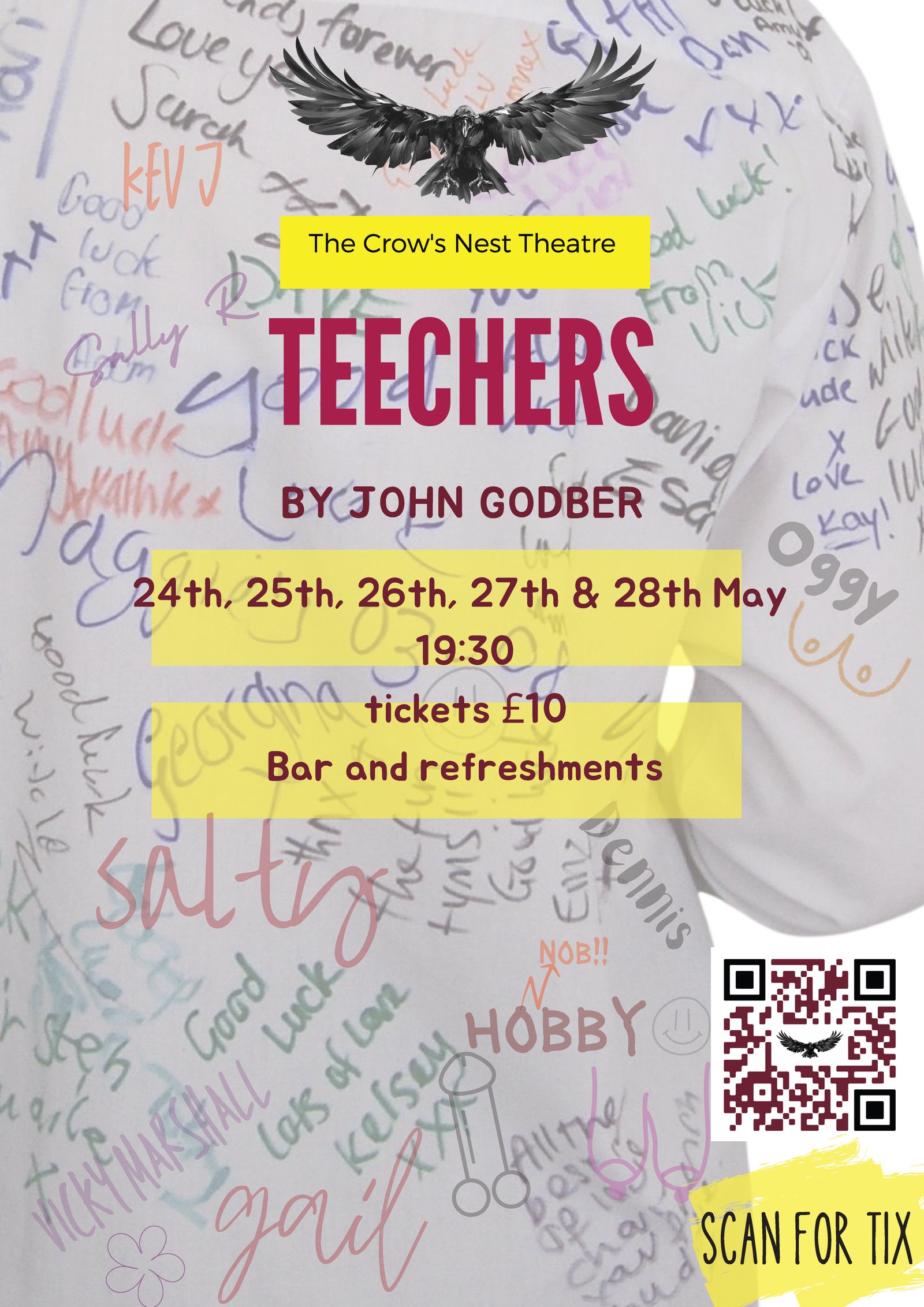 back to the 80's with a bang!  It's a play within a play in which Six students performed for their teachers.
Everything in the play is reduced to the essentials, with very little set and the three actors playing twenty other parts. The students perform to an audience an account of their time in secondary school (given the name 'Whitewall High School' for their performance), specifically their time with Mr. Jeff Nixon, the new drama teacher who ignites their passion for the stage with his idealism and belief that all children should be treated equally.
Performances are on: Tuesday 24th May, Wednesday 25th May, Thursday 26th May, Friday 27th May and Saturday 28th May @ 19.30pm. Tickets are £10 each. Bar and Refreshments.
For tickets visit: https://billetto.co.uk/e/teechers-tickets-632731