If you haven't visited Welney Wetland Centre near Littleport in Norfolk maybe you should consider a trip this winter. You will receive a friendly welcome and can experience a perfect day exploring the wetlands, where incredible wildlife encounters take place every day in the heart of the fens.
This time of year is perfect to watch the flocks of swans that make Welney famous. There are opportunities to watch the stunning sight of thousands of swans flying out into the sunrise at dawn, spend an afternoon or evening at one of the winter wild swan feeds enjoying this experience from the comfort of the centrally-heated hide. The flight in each day at dusk, when the swan return from the fields they have been feeding in during the day is breathtaking!
Hares are adapted to open country, and you can't get much more open than the landscape of the Fens. But most people only catch a glimpse of a hare on the arable land, as they drive around. Welney guides will take you for a walk onto an area of wetland not normally open to the public, but which is particularly good for hares. During the winter the added advantage of short vegetation makes these mammals easier to observe. With a bit of sunshine, the hares can often be tempted to go in search of females, which can lead to some early boxing!
Once your exploring is done, your next stop has to be the spectacular Wigeon café for a delicious bite to eat and jaw-dropping views, followed by a spot of retail therapy in the treat-filled shop. Best of all, every penny you spend supports conservation.
More details about the centre, the wildlife and the fa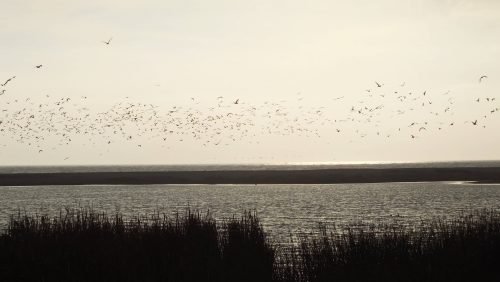 cilities can be found on the WWT website.
www.wwt.org.uk
Journey Time from Royston: Just over an hour by car
Adult Admission from £7.50