St John the Baptist Church Update 
Now that the work on the enabling stage is complete, with the debris from the fire removed and the bells lowered and taken to the foundry for examination and re-casting, we have now started the next stage of the process to restore and refurbish the building.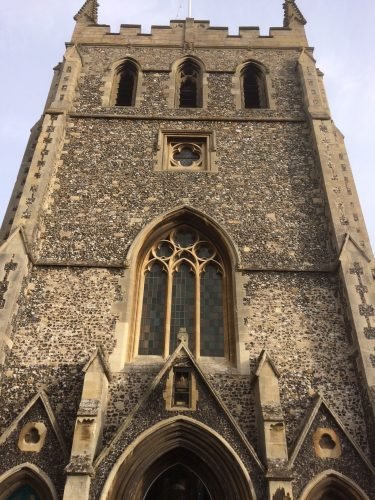 Structural engineers have been employed to determine the damage caused to the building by the fire. This involves considering both the damage to the roof as well as the stonework in the bell tower. As soon as this has been determined work will commence on the necessary repairs.
At the same time we are working with our architects on how best to move forward in order to create a building which will not only be a welcoming and beautiful house of prayer but also a practical one which can be used in a variety of ways for the benefit of the community.
We continue also our discussions on the way forward for the church organ both in terms of what type of instrument we should have but also where it should be sited.
Although to date we are pleased with the progress being made there still remains much to be done over many months before we will be able to return to the iconic building.
At the same time we are still receiving great support from the community and, with the help of a generous donation from the Royston Historical Society, our Refurbishment Fund has grown to in excess of £35,000 for which we are most grateful.
We will be present at the Royston Kite Festival where our stand will have pictures and videos showing what progress is being made within the building and members of the PCC will be available to answer questions.
If you have any questions, please speak to our Church Warden,
Nick Hindle: 01763 324325 or Treasurer, Phil Burchell: 01763 848937