Royston First, Free Water Refill Stations
Royston First's "Love Where You Live" campaign is focused on reducing the amount of single-use plastic throughout the town and minimising Royston's overall carbon footprint.
They are asking customers and visitors to use reusable water bottles when visiting the town, and have launched a free water refill initiative. So far, five businesses have signed up.
A special thanks to Kooky Nohmad, Tasty Bites, Wetherspoons, Flintshack and Days of Ashwell who are all displaying "free water refill" stickers in their windows, so you can pop in and simply ask for your water bottle to be refilled as and when needed.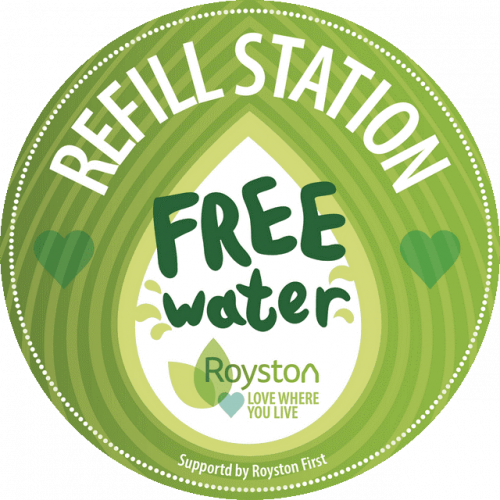 If you are a local cafe, pub, or restaurant and would like to become a free water refill station, please contact us at info@roystonfirst.com – www.roystonfirst.com